January 03, 2013 at 18:19 PM EST
Cramer: Can Dogs of the Dow Learn New Tricks?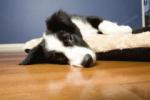 In real life difficult dogs can be leashed or harnessed; we grow to love them - but can the same be said of their stock market counterparts? Jim Cramer has some experience wrestling with those dogs of the Dow. Following are his insights.